Let's kick it up a notch with an exquisite Italian cuisine called Zio Toto Ristorante on Staten Island. This is a second location for the restaurateur and owner, Filippo Giuffre, with whom we had the pleasure of speaking about his new eatery. The first Zio Toto is a well established restaurant located in Bay Ridge, Brooklyn and has been family-operated for the last 5 years. The name Zio Toto, which in English means Uncle Sal, has a heartfelt connection to the family and is in honor of Filippo's late father Salvatore, who passed away at the time the family was just getting the restaurant started. Everyone in the neighborhood used to lovingly refer to Salvatore as Zio Toto: Toto is a nickname/term of endearment for Salvatore and Zio means uncle.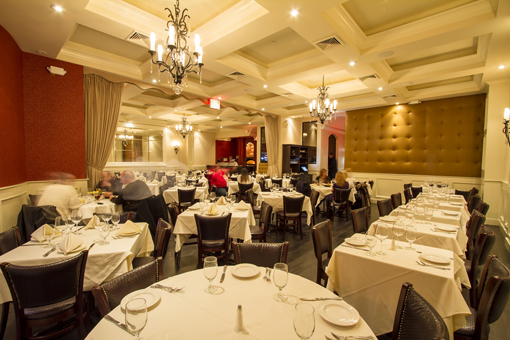 A few minutes into our conversation it became evident that Filippo is a perfectionist when it comes to quality food and customer service. As a result the restaurant staff is warm and dedicated to providing guests with excellent service, creating a pleasant atmosphere inside the restaurant.
It was months of hard work and careful planning before the doors of Zio Toto Ristorante on Staten Island finally opened for business. Though it was challenging at times, (the coffered ceiling was changed 15 times before it was finally perfect, just look up!) the result was most rewarding at the end. One does not come without the other, it seems. This restaurant, unlike its sister restaurant in Brooklyn, was designed to accommodate large formal parties for special events, which it has successfully been able to do in its grand ball room. The space exudes intimacy and is the kind of place you want to go to on a romantic date with your loved one.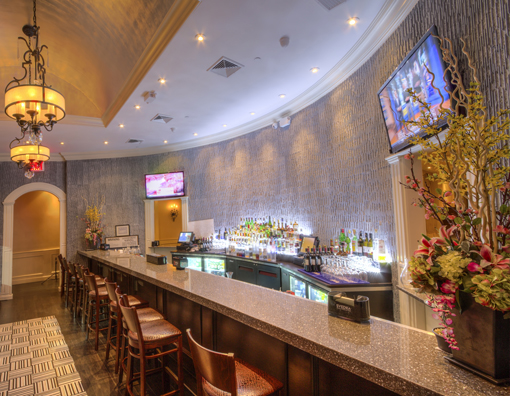 As you open the door you'll be greeted with a warm and elegant foyer and an attentive host. Walk inside and you will notice great attention to detail in decor and style that is carried throughout the restaurant and that underlines the formality of the space. The interior consists of two spaces; a lofty lounge bar area with an expansive bar for eating and drinking, and a well-appointed formal dining room with a brick pizza oven.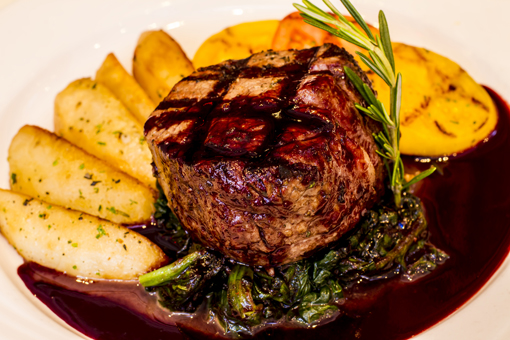 Driven by memories of his mother's recipes and other favorite Sicilian dishes, Filippo along with his brothers, created the menu. Each plate that comes out of the kitchen is beautifully presented. Try any dish and you will have a sense of how much attention is paid to the quality of the ingredients. The Filleto alla Griglia, Pasta con le Sarde, Portobello dello Chef and Pizza Margherita are all outstanding and flavorful. Filippo goes on to stay "I'm blessed with an excellent chef and I made it a point to use the best ingredients money can possibly buy, because I believe in quality. What I bring into my kitchen is always the best quality product. I am my biggest critic and I constantly strive for perfection."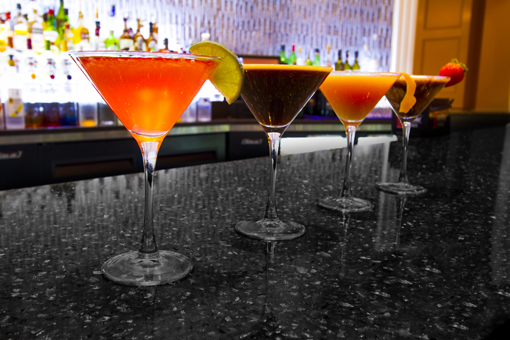 Of course there's a variety of fun specialty cocktails (try any) and an extensive wine list (they have a wine cellar too). And you should definitely save room for dessert, their Nutella-stuffed pizza which comes fresh from the pizza oven topped with strawberries and ice cream is out of this world and a perfect excuse to cheat on your diet.
It's the kind of place where celebration is all around and indulging in finer things in life is a typical day at Zio Toto Ristorante.
Although I've only just visited this elegant restaurant recently, glancing back at these images makes me want to go back there asap!