Valentine's Day is a holiday known for love and romance. To make this evening a memorable one, plan a romantic date and treat your lover to a special evening they won't soon forget. I'm talking about sharing a luscious dining experience with your companion. Chemistry between food and romance exists indeed. Certain foods can soothe your soul, fill you up with warmth, others can entice and excite you, offering endless pleasure. For these reasons, choosing the right restaurant that serves that flavorsome fare is so important.
Here's a list of places that are great for romantic dates: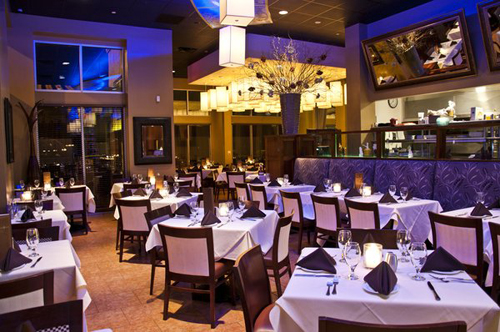 This restaurant is for seafood lovers and is perfect for a special occasion. As soon as you enter through the doors you'll feel a certain level of sophistication that this establishment offers. The romantic setting is infused with fine decor and breathtaking views of the water. You'll find a creative menu with lots of seafood options, from a satisfying raw bar selection to beautifully presented cooked fish entrees. There are steaks and chops for meat lovers as well. This is the kind of place you visit to celebrate, so order a glass of wine and indulge. In season, explore the outdoor seating area.
This charming place is a neighborhood favorite that keeps locals buzzing. The combination of exposed brick walls, red velvet drapes, crystal chandeliers and candlelight add warmth to the overall ambiance of the restaurant. Enjoy the New Orleans inspired cuisine that has already built a reputation for providing an unforgettable dining experience. This off the beaten path Staten Island gem is a perfect intimate dinner spot. Want to be daring and impress your date? Order the alligator bites, you'll be pleasantly surprised. If you haven't been yet, this needs to be your next destination.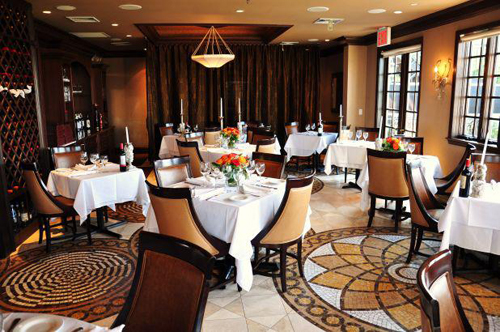 Angelina's Ristorante offers a menu full of delicious Italian classics and innovative creations – all prepared with incredible attention to presentation to make a lasting impression. The elegant Italian style villa was built specifically for the restaurant boasting two levels of dining, a beautiful bar area, romantic verandas with stunning waterfront views, spacious terraces and a perfectly manicured lawn. The atmosphere is upscale and the service is friendly. Angelina's Ristorante is definitely fine Italian dining, another great spot to be saved for a special occasion.
Marina Cafe is as elegant as Great Kills Harbor gets. The dining room hosts one of the most fantastic views of the marina with gracefully sailing yachts. And as the night falls, the sunset from the panoramic windows offers the most romantic setting possible. Upon entering one can appreciate the excellent accommodations with a nautical motif. Marina Cafe offers a seafood-driven menu and draws upon traditional ingredients. Whether you desire succulent oysters and a glass of Sauvignon Blanc, or a cold glass of beer paired with a steamed lobster, Marina Cafe can satisfy your craving.
Hands down, one of the best upscale Japanese restaurants in Staten Island. Takayama exists as a super stylish establishment in the Charleston area. The decor of the restaurant is modern and rich with comfortable private booths, dark wooden tables with inviting chairs and a great sushi bar area. Recline, dine and enjoy some sake from the extensive sake list. I have a feeling you'll be happy with everything you eat here.
Happy Valentine's Day!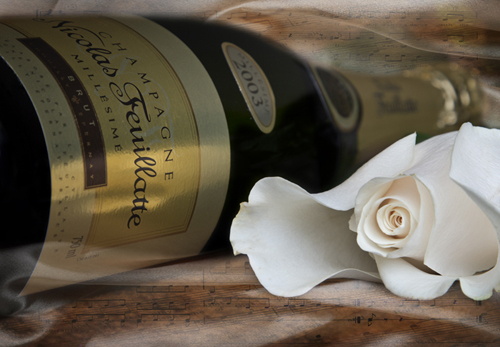 Photo by Yelena Rozov