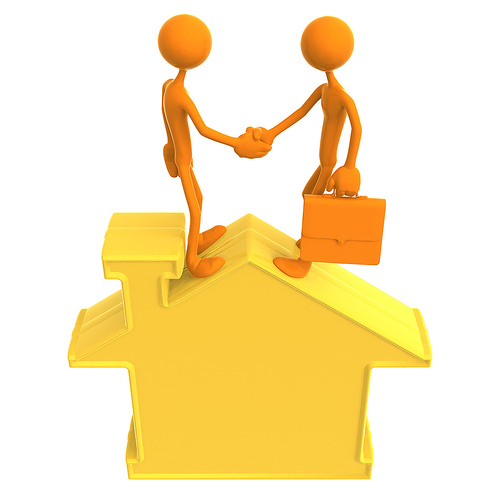 Suppose you were looking to buy a house in Staten Island and were, say, indecisive. Given the chance, who would you ask for real estate investment advice: your mother or Warren Buffet?
If you picked your mother, well I'm sure she's a very sweet lady, but I have a feeling she might not be a successful billionaire investor, like the gentleman mentioned above. Although, of course, I don't want to be making any assumptions about your mom. In any case, the choice is yours.
But, if you said Warren Buffet – you're in luck! He has voiced his opinion and thus sent news channels around the country into a frenzy.
Earlier this week, Warren Buffet sat down with CNBC's Squawk Box for his annual "Ask Warren" three-hour talk. Below are some highlights from the interview:
On Single-Family Homes
"I would say the single-family homes are cheap now, too. If I had a way of buying a couple hundred thousand single-family homes and had a way of managing— I would load up on them and I would— I would take mortgages out at very, very low rates."
On Interest Rates
"It's a way, in effect, to short the dollar because you can— you can take a 30-year mortgage and if it turns out your interest rate's too high, next week you refinance lower. And if it turns out it's too low, the other guy's stuck with it for 30 years. So it's a very attractive asset class now."
On Investment in Stocks vs Real Estate
"If I knew where I was going to want to live the next five or 10 years I would— I would buy a home and I'd finance it with a 30-year mortgage, and it's a terrific deal."
"And if I— literally, if I was an investor that was a handy type, which I'm not, and I could buy a couple of them at distressed prices and find renters, I think that's— and again take a 30-year mortgage, it's a leveraged way of owning a very cheap asset now and I think that's probably as an attractive an investment as you can make now."
And if that wasn't enough, the very next day Donald Trump went on record to say that "the best thing you can own is real estate."
Now, I don't know about you but when Warren Buffet and Donald Trump say "buy!" I listen. Over the last couple of weeks, housing economists have been coming to the same conclusion: real estate recovery is on the horizon.