On the eve of May 8th, several Staten Island residents old and new gathered together at the Staten Island Museum to honor Elite Ziegelman and her book "To Staten Island, With Love." The book is 50+ full pages of images of all parts of the island- from the South Shore to New Springville. Whether it be a photo of a bird in its nest at Clove Lakes Park or a photo of a couple holding hands walking down the boardwalk, each image is crafted with intelligence and love for the island we live on.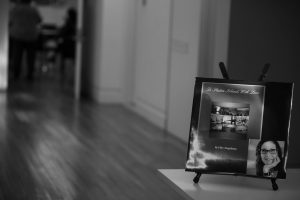 Elite Ziegelman is a Staten Island based photographer, specializing in nature shots and real estate photography. As a life-long resident of Staten Island, Elite mainly focuses on the intricacies of New York's forgotten borough. While she spent a large portion of life with a career in fitness, in recent years she has been able to explore her love for picture taking- as well as her passion for exploring the city. Since then, Ziegelman has had her photos published on NBC, the Staten Island Advance, and in several other news publications across the island. In the future, she hopes to continue to inspire others with her picture taking and hopes that her photography endeavors take her to new places across the world. From this book, she hopes that the reader gets to see the beauty that Staten Island really represents but neglects to appreciate. This is her first book being published, but certainly not her last. During her opening speech, Ziegelman announced that there is plenty more to come for her, and that this is just the beginning.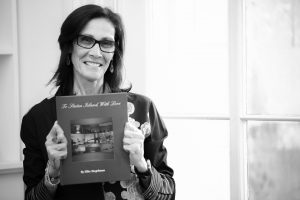 As the speech concluded with several cheers from her audience, individuals began lining up to have their book signed by the guest of honor that evening. As each person approached the table, Ziegelman greeted them each differently and individually, giving them their own personal thank you's and hugs and kisses. It was a true love fest, as old friends and new friends showed Ziegelman their gratitude and affection.
Amidst all of the love and affection, a lady I didn't know approached me. We spoke and introduced ourselves, and I was delighted to find out that she wasn't a friend of Ziegelman's, but someone who simply came to support a new, rising artist. "It's amazing to see so many strong and independent women in one room," she said to me. And that really hit me, and made me take a second look around the room. She was right, there were so many wonderful women of all ages coming to support another strong woman- and that was a really beautiful thing to witness.
Ziegelman's book can be purchased via amazon.com. Her next project is called "Just Smile," featuring several photos of people doing just that, just smiling. In such a daunting time in history, it's important that we all just smile. The project is set to begin its process in August, so be on the lookout for the new book in 2020. I'm lucky to be working on that project with her. And I'm lucky to be her daughter.