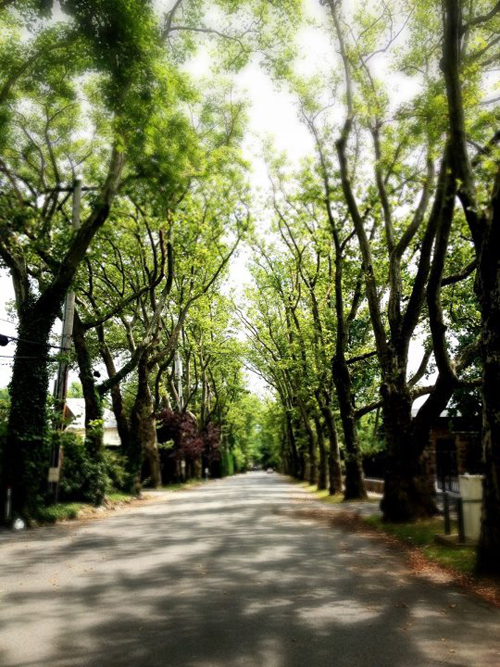 It's been a while since our last update – my apologies. Lately I have been extremely busy with work, helping people buy and sell real estate in Staten Island, here at Vitale Sunshine Realtors. Though my job is challenging at times, it is always interesting and rewarding. Now, it seems, I finally have some time to dedicate to my other passion, which is our Staten Island community.
It's amazing how time flies and the month of August is upon us. But there are still plenty of summer days left to enjoy the warm weather and sunshine. So take advantage of the long hot summer days with the list of fun activities for this weekend.
Hands Across the Sand

South Beach will be holding their 3rd annual Hands Across the Sand ceremony to demonstrate their commitment to clean, healthy oceans. The hand holding will start at 11:45 a.m. and there will be free kayaking starting at noon.

"Hands Across the Sand is a movement made of people of all walks of life and crosses political affiliations and the borders of the world. This movement is not about politics — it is about the protection of our coastal economies, oceans, marine wildlife and fisheries. The accidents that continue to happen in offshore oil drilling are a threat to all of the above. Expanding offshore oil drilling is not the answer; embracing Clean Energy is."

When: August 4th, Saturday. 11:45Am
Location: At the shoreline near Parking lot #1, near intersection of Father Capodanno Blvd., Ocean Ave., Drury Ave.
Tickets: Free of charge and open to the public

Kayak Staten Island

Kayak Staten Island – is an organization providing free kayaking for the public. They provide the use of sit-on-top kayaks, life-jackets and paddles. Offering paddling tips and launch/land assistance. Experienced kayakers are in the water for further assistance.

When: August 4th, Sat. 12PM – 3:30PM
Location: located on South Beach at the end of the Boardwalk in Parking Lot #1.
Tickets: Free

Saturday's Tots

Spend quality time playing, singing, drawing and listening to stories with your little ones at the Staten Island Children's Museum.

When: August 4th, Sat. 11AM – 12:30PM
Location: Staten Island Children's Museum, 1000 Richmond Terrace
Tickets: Free with admission

Also, this weekend (8/4 and 8/5) the Staten Island Children's Museum will be a part of Bank of America's Museums on Us. All you need is a photo ID and a valid Bank of America/Merrill Lynch credit debit card and you will receive one free general admission.

All Children's Day

"All Children's Day" at Willowbrook Park. There will be a magician, music, arts & crafts, and of course, rides on the Carousel!

When: August 5th, Sun. 2PM – 5PM
Location: Willowbrook Park, 1 Eton Place
Tickets: Free

Music with Patrick

Join Patrick as we celebrate inventions with music, singing and instrument-playing on the grounds of Garibaldi-Meucci Museum, where the man who helped invent the telephone once lived. This event is sponsored by the Solomon R. Guggenheim Museum and is part of their Tellettrofono program.

When: August 4th, Sat. 2:45PM – 3:15PM
Location: Garibaldi-Meucci Museum, 420 Tompkins Ave
Tickets: Free

Greenmarkets across Staten Island

This weekend visit one of the three or all greenmarkets on Staten Island for farm-fresh produce! Get delicious, locally grown fruits and veggies.

When: August 4th, Saturday
Locations:

St. George Greenmarket, corner of Hyatt St. & St. Marks Place, 8MA – 2PM
Staten Island Mall Greenmarket, 2655 Richmond Ave, parking lot, 9AM – 4PM
Decker Farm, 435 Richmond Hill Rd, 9AM – 1PM

Family Day

In conjunction with Telettrofono, the fourth edition of the still spotting nyc program in Staten Island, families are welcome to attend a free event at the Garibaldi-Meucci Museum. This Family Day will include a museum tour focusing on Antonio Meucci, his life and work, a reading, art activities, and refreshments.

When: August 4th, 2Pm – 4PM
Location: Garibaldi-Meucci Museum, 420 Tompkins Ave
Tickets: Free

Basic Canoeing

Trained Urban Park Rangers will lead you on canoe adventures that range from the gentle waters of protected lakes, to the challenging open waters of rivers and bays. During Urban Park Ranger canoe programs, you can go from novice to expert in just one summer!

The intensity level of this particular program is considered basic. It is great for all skill levels, and children 8 years and older are welcome.

When: August 5th, Sunday, 11AM – 2PM
Location: Clove Lakes Park, Martling Avenue and Brooks Pond Place
Tickets: Free

Conference House Tours

Take a Free tour of the Conference House. Conference House Park is a great destination for both park and history buffs. Let the history sink in as you stroll along beautifully kept pathways to a pavilion overlooking the water.

When: Fridays, Saturdays and Sundays from 1PM – 4PM
Location: Conference House, 298 Satterlee St
Tickets: Free

Dog Days of Summer Hike

Come hike with your canine companion before the heat of the day sets in. Learn the trails on this moderate hike through the woods and make new friends.

Meet at the lower level parking lot of High Rock Park (Nevada Avenue off Rockland Avenue)

Registration required, limited to 12 people and their dogs.

When: August 5th, Sunday, 10AM – 11AM
Location: Greenbelt Nature Center, 700 Rockland Avenue at Brielle Avenue
Tickets: Free

Biking

Urban Park Ranger cycling guides will introduce you to some of the most famous parks in the world. Enjoy breathtaking views, public artwork, landscape design and an abundance of wildlife.

Biking programs are suitable for all ages and generally proceed at a leisurely pace. You must supply your own bicycle and helmets are required.

When: August 4th, Saturday, 11AM
Location: South Beach, Sand Lane and Capadanno Blvd
Tickets: Free

Lighthouse Weekend with the National Lighthouse Museum

In honor of lighthouse weekend, the National Lighthouse Museum is hosting multiple events for the lighthouse lover in all of
us.On Saturday, Wayne Wheeler, president of the US Lighthouse Society will present a lecture accompanied by brunch on the history of the US Lighthouse Service General Depot. On Sunday, the Lighthouse Museum will host a boat tour of New York Harbor's lighthouses. Register for both at the Lighthouse Museum's website

When: August 4th, Saturday, 11AM – 2PM and August 5th, Sunday at 10AM
Location: Lecture will be held at 50 Bay Street. Boat Tour will be leaving from Battery Park.
Tickets: Please visit the website for more information http://lighthousemuseum.org/category/events/
If we missed an interesting event, please share it with us in the comments below. Have a wonderful weekend everyone!