Staten Island's prominent and prestigious neighborhood Todt Hill holds a lot of history.
Located near the northeastern shore of Staten Island, and boarded by Grant City and Dogan Hills, Todt Hill is considered one of the most affluent and expensive areas in Staten Island. The history behind Todt Hill's name has many different origins, three of which are very well known.  An article from the mid 1800's stated that Todt Hill was once called "Todt of Death Hill" due to the many deaths of Indians and Dutch in that location. The second possible origin states that the name "Todt Hill" came from an anecdote, an incident occurred in which a young girl put a toad in a pocket of a boy who had been bothering her on the hill. This then turned into a joke, warning others to check their pockets on "Toad Hill". Lastly, the first Europeans to settle in the area were attracted by the rich deposits of iron ore. Iron mining began as early as the 1600s and became so dominate in the early days, the area was known as Yserberg or Iron Hill and finally Todt Hill.
During the Revolutionary War, the British used Todt Hill as a lookout and signal station since its high elevation made it easier to see for miles ahead. After World War II ended, a receiving station for a radio-telephone network was opened. This was used to communicate with ships and vehicles with radio-telephones services, as well as the police and fire department. The area of Todt Hill was created by a glacier and much of the landscape was shaped by these strip mines and carved by the miners, including some of the beautiful terrain of the Richmond County Country Club Golf Course. Organized in 1888, the country club moved to the 36-acre estate of Junius Brutus Alexander, which is now its current location.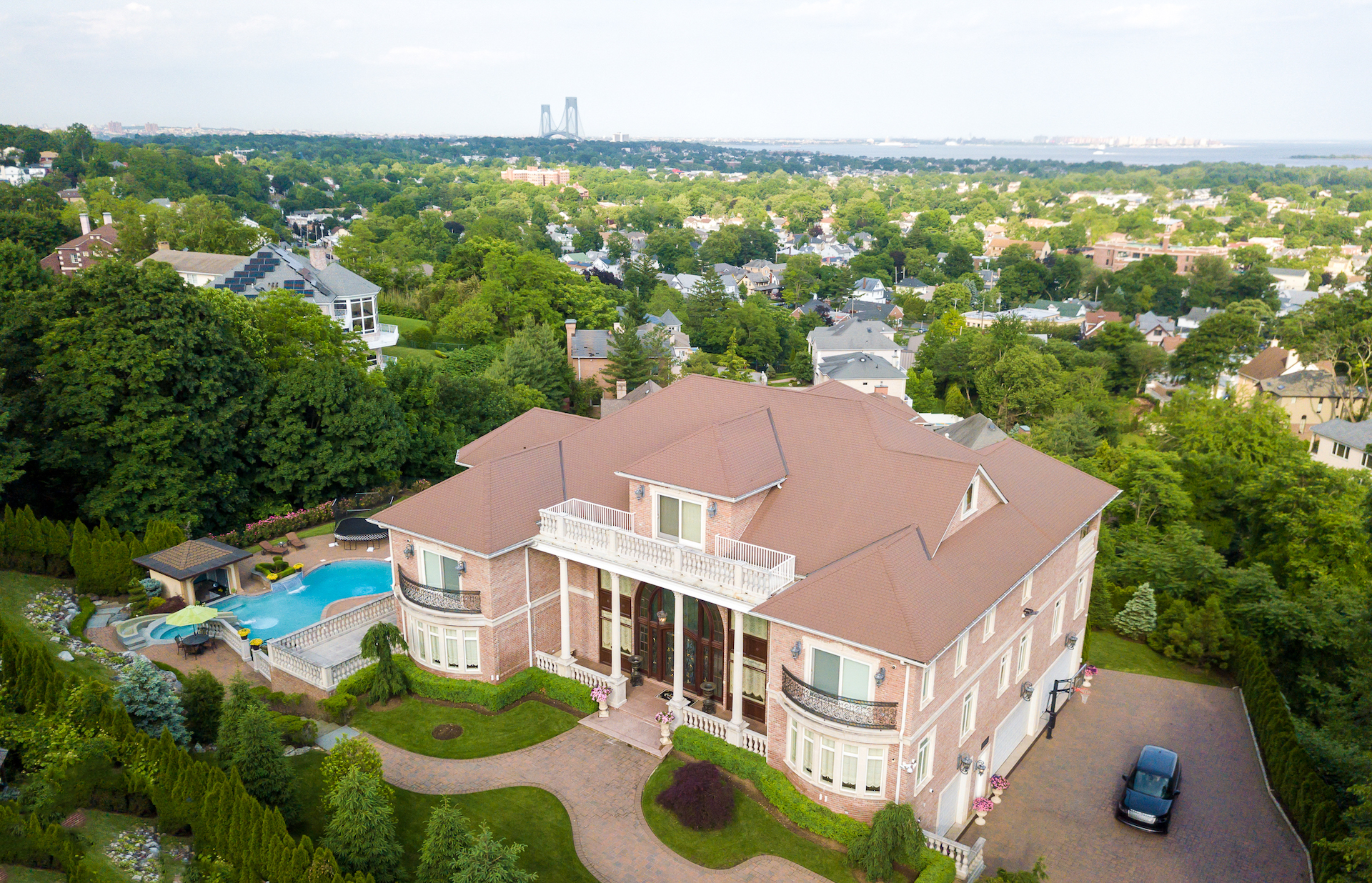 Around 1897, Charles R. Witteman established the world's first airplane factory in his father's garage on Todt Hill. The factory, located at 17 Ocean Terrace, manufactured hundreds of gliders and airplanes; his business became so successful in 1917 he had to move his factory to Teterboro, N.J. where he could have larger facilities.Todt Hill also hosted an unusual winter sport, ski jumping. A 35-meter tower was built with timbers from the old South Beach Boardwalk just west of Ocean Terrace and attracted jumpers from all over the country. Tournaments were hosted by the Staten Island Ski Club, drawing crowds up to 3,000 during the 1930s. The Ski Club lasted until World War II, when most of its members went into the armed services. Another predominate American who made his home on Todt Hill was Edward R. Stettinius. Stettinius served as Secretary of State under President Franklin D. Roosevelt and aided in forming the charter of the United Nations. His mansion now is used by the Staten Island Academy.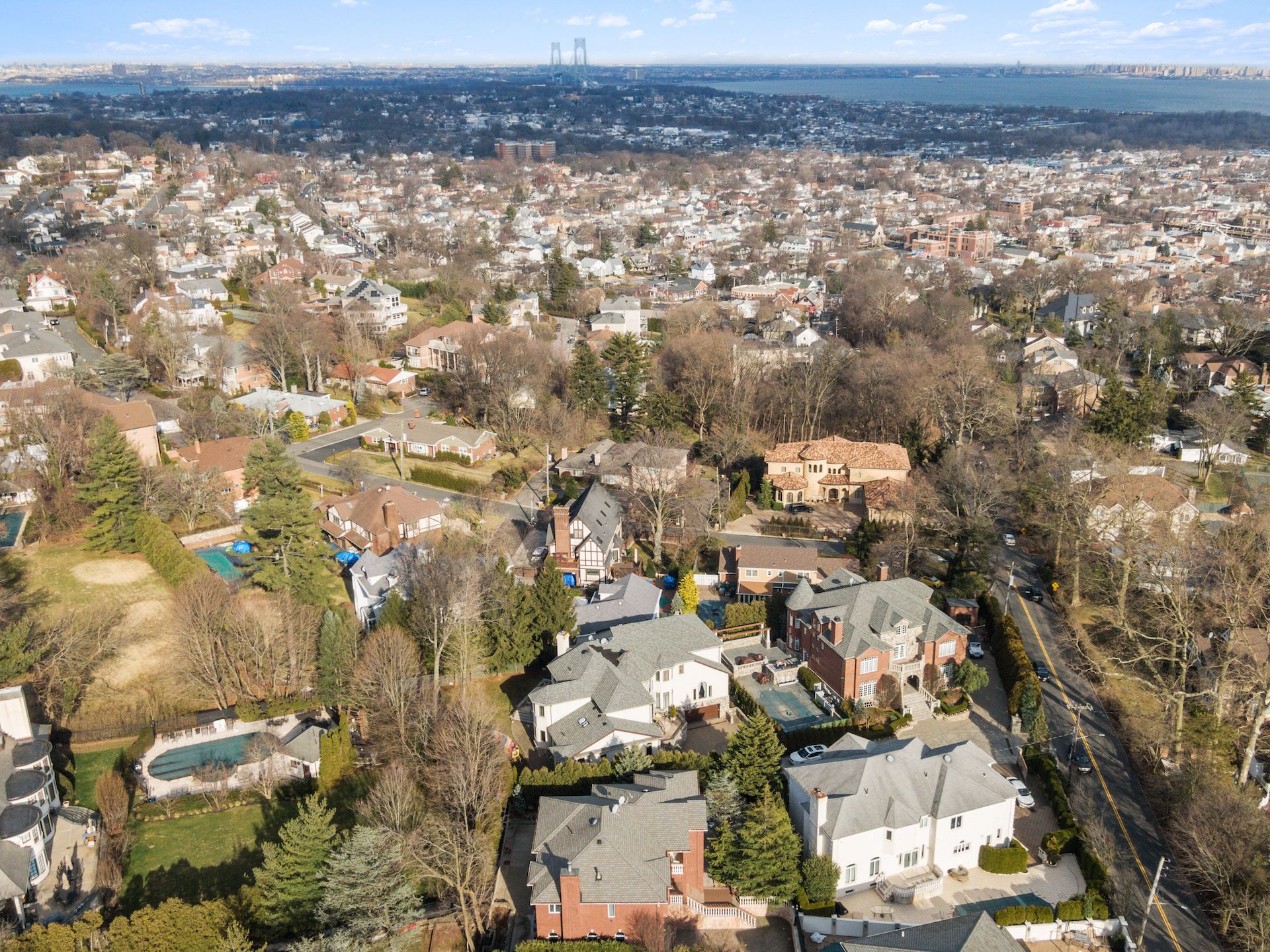 One of the most interesting landmarks of Todt Hill that is still available to visit, is the Moravian Church and Cemetery. The cemetery rolls are a who's who of distinguished Staten Islanders, including Charles Witteman; John Merven Carrere (who designed many famous public buildings, including the U.S. Senate and House office buildings, New York Public Library on 5th Avenue, Staten Island Borough Hall and the public libraries at St. George, Port Richmond, Stapleton and Tottenville); John Eberhard Faber, whose family made Faber pencils; George Cromwell, our first Borough President; and Alice Austen, one of the country's most prominent woman photographers of the late 19th century and early 20th century, to name a few.
Fun Facts:
Todt Hill features the highest point of elevation in NYC being 410 feet above sea level.
There is no public transportation as well as no stores, restaurants or apartments (all can be found on Richmond Rd or Hylan Blvd). The area consists of private homes, most of which are custom built.
The notorious movie "The Godfather" features the home of Michael Corleon filmed at 120 Longfellow Ave.
Many homes were designed by the architect Ernest Flagg.
Todt Hill is largely covered in woodlands as part of the Staten Island Greenbelt, although much of the surrounding area is developed and residential.
A 130 foot Lighthouse at the end of Merrick Ave, although the structure is a radio and cell phone tower, its camouflaged as a lighthouse.
"The White House", 177 Benedict Rd, once home to Paul Castellano.
The Staten Island Lifestyle Team proudly put together a short film presenting Todt Hill and all it has to offer. The rich history behind this prestigious neighborhood is what makes it so unique to Staten Island.