Spooky season is here! We can finally put on our flannels and pumpkin pick our hearts out! And what's more exciting than fall?
Starting off the month strong is the Greenside Up Garden Center! Beginning October 1st, Greenside will have a variety of pumpkins to pick and attractions to see. Their pumpkin patch is open every single day, on weekdays from 12pm-6pm and on weekends from 10am-6pm. Their weekends also include the return of their Haunted Attraction and Corn Maze featuring face painting, pumpkin painting, bouncy inflatables, and more from 7-11pm on Fridays & Saturdays and 6:30-10pm on Sundays. Admission is $30/per person, but $25 with a High School Student ID. You can find Greenside Up Garden Center at 2777 Arthur Kill Road, right across from Lowe's. Head to their Greenside Up Garden Center for more details.
Decker Farm, in Historic Richmond Town, is also hosting their own fall festivities. Beginning Saturday October 2nd, and continuing every Saturday and Sunday throughout October, the farm is set to feature pumpkin picking, a children's hay maze, pumpkin painting, pumpkin chucking, a snack wagon, and a variety of fall food & shopping vendors to choose from! Tickets for adults and children 12 and up are $9 per person. Tickets for children 6-11 are $4 per person and kids ages 5 and under are free! You can purchase tickets when you arrive or purchase them in advance on Historic Richmond Town's website.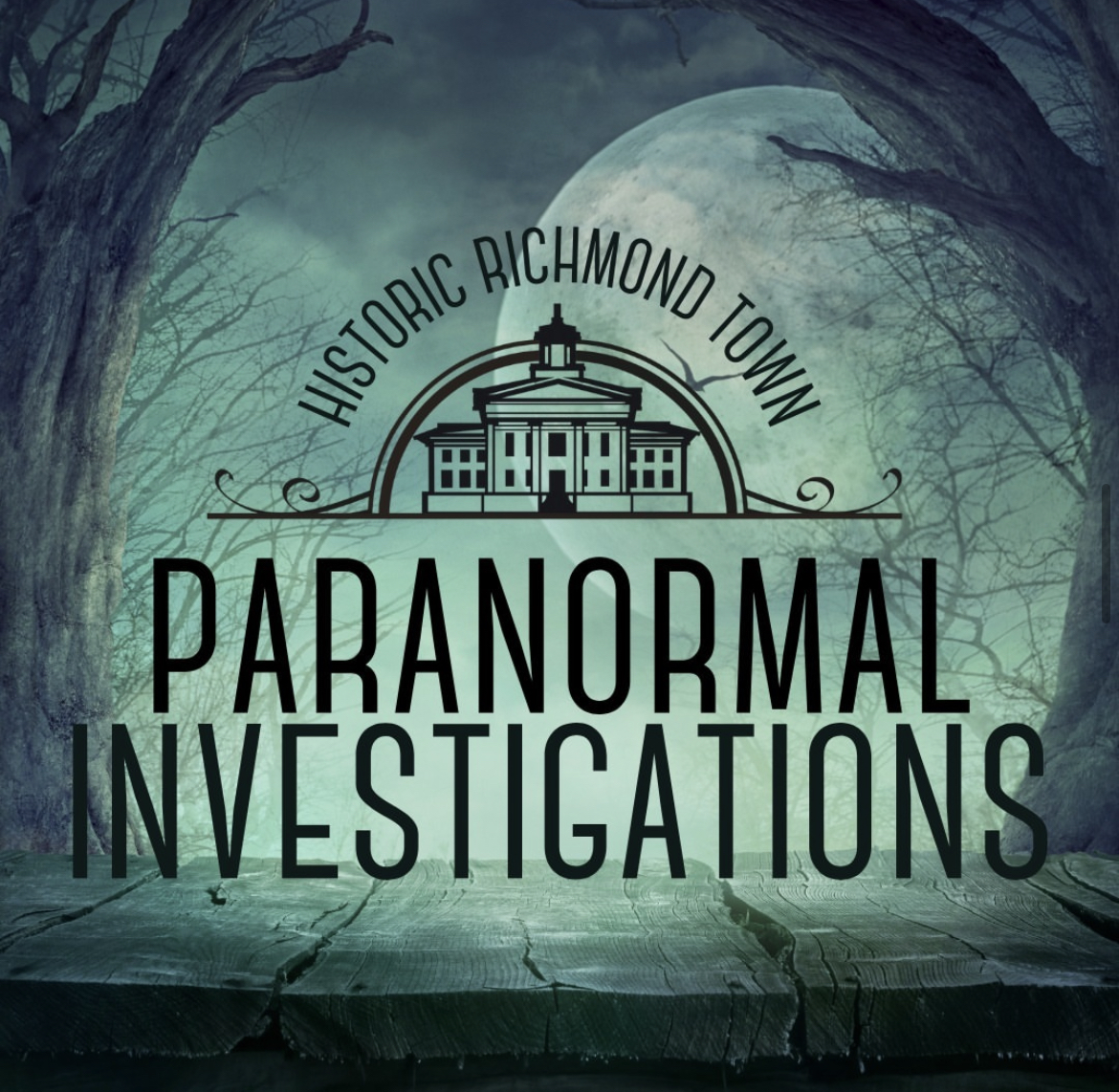 There are a lot of other events taking place in Richmond Town this year! Ever wanted to go ghost hunting? Paranormal Investigations hosted by a REAL ghost hunter, Vinny Carbone, is set to take place every Friday and Saturday from Friday, September 16th through Saturday, November 12th. This activity is only for adults 18 and older and tickets are $40 per person. You will begin the activity with a lecture analyzing the origins of paranormal investigations followed by a walk through the Historic Richmond Town Structures using professional ghost hunting equipment.
Village Ghost Tours is also taking place in Historic Richmond Town for children 8 and older. Enjoy a 1 hour candle lit walk through the village and historic buildings while tour guides share their unexplainable spooky stories! Tour times are every Friday and Saturday from September 23rd through Friday November 4th. Click here to purchase your tickets!
A Haunted Cruise on Staten Island!? The National Lighthouse Museum is hosting the East River Dinner Halloween Cruise on their boat, the Majestic Princess. This event is one night only on October 28th from 6:30pm-10:30pm. While you sail across the East River, listen to haunted tales on the way to execution rocks. Tickets for this event include a 3 course dinner- salad, chicken or fish, potatoes and vegetables, wine, dessert, and tea or coffee. Every ticket includes a one year free membership to the National Lighthouse Museum.Tickets for children ages 12 and under are $50 and adults are $90. Buy your tickets in advance here.
Then, on Halloweekend, Saturday October 29th, Richmond Republic is set to host a Halloween Family Brunch, with a $30 meal for kids and a $55 meal for adults. There will be two time slots to choose from: 11:30pm-1:30pm & 2:30pm-4:30pm. The event
will feature a DJ, pumpkin painting, games, giveaways, and a magic show! Tickets are available for Halloween family brunch.
And of course, you don't need any sort of ticket to treat-or-treat around the island and check out the community's cool costumes on Halloween itself! So make sure you've got your costume picked out, your plans made, and your tickets purchased and creep it real and safe this Halloween!
Xoxo,
SIL