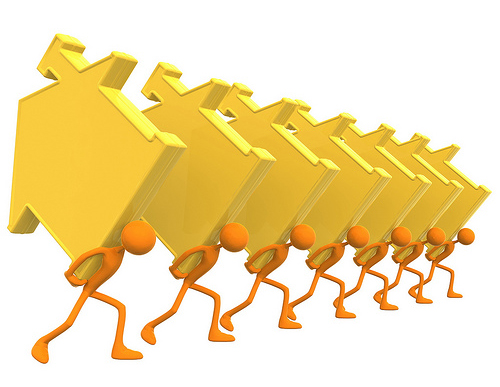 As the housing market continues to struggle, the number of members of the National Association of Realtors dips below 1 million. The highly inter-dependent relationship between the number of actively practicing Realtors and the economy is what guides the changes that can be seen in this profession. As you are well aware, the real estate market, in Staten Island, as well as nationally, has been declining for the past few years and experts are predicting a long road ahead to recovery. Due to these reasons, many Realtors have left the industry or found a second job as a source of extra income. Now, as never before, the Darwin's theory of the survival of the fittest applies.
So what does that mean for you as a seller or a buyer? Brace yourself – this is good news! Before the market crash, many have rushed to take the real estate license exam for the lure of easy money. Now the game has changed. In a tough real estate market it is harder to practice real estate and it takes a trained and experienced professional to close the deal. The hours are longer, transactions are more difficult, negotiation skills have to be sharp and the local market knowledge is key to a successful and mutually agreeable closing of a transaction. Implementing technology in the real estate industry is not simply an option, it's a necessity, and meeting challenges through innovation is what gets things done.
A little tip: When selecting a real estate representative make sure they are an active professional and not a part time amateur. A true professional is someone who's available and is willing to put in the effort.