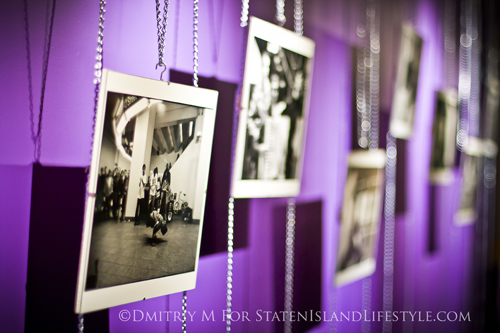 The arts community in Staten Island is growing, so to help guide us to the potential art discoveries on the island we've enlisted our borough's renowned artist, Co-founder and Director of Second Saturday Staten Island, Brendan Coyle, to share his views.
Hello readers,
I've been invited by Staten Island Lifestyle to give an update on the goings on of the art community and encourage the growing movement to keep flourishing. The lifestyle we have here, regardless of the choices made by our governing municipality, is precisely nothing else than what we bring into it as engaged members of a community. I saw fit to encourage the tradition of an "art walk" to form in Staten Island in 2010 for several interconnected reasons, and lifestyle (or quality of life concerns) was amongst the top few.
What is an art walk?
Surprisingly few people actually know what I'm referring to when I use the term "art walk". On a Second Saturday or First Friday or Third Thursday or what have you, depending on the city or neighborhood you're in, there is a consistent monthly routine that involves a variety of art galleries, artist studios, cafes and other establishments that display art, music, and performance, all coordinating their opening receptions on the same day. There is decidedly little else in terms of organization. Art walks in many places can be extremely commercial, and in others they are more cutting edge. In Staten Island we have the unique opportunity of seeing a true DIY movement spring up out of the nooks and crannies of one of the 5 boroughs, the "forgotten" one.
Some of the pop-up galleries are spread out over the neighborhood and it takes a little commitment from the gallery goer, a little bit of adventure maybe, to find them. That's part of the built-in quality control of the design. The galleries have to compete, they have to curate their shows thoughtfully and promote themselves, as well as the art walk at large. There's a push-and-pull that makes for a healthy community. We are traffic-sharing, but when there's a critical mass you have to be on your A game. Since the start I've encouraged venues (and created new ones) to take on contemporary art, to be experimental and be part of the conversation that is happening in New York. We are New York artists living out here because we seek affordable space, peace of mind, and feedback from an interested and informed community.
I've lived here for 7 years and enjoyed the benefits of being in New York and simultaneously experiencing something of a tight knit small town feel that you get in the North Shore. The connectivity of various cultural groups through Second Saturdays has brought some verve to the area that makes it all the much more appealing, and I can see the community coming into its own that way. We're here and time is ebbing, be part of the conversation.
Sincerely,
Brendan Coyle