We are happy to introduce another guest post to our readers by Brendan Coyle. In his letter below, Brendan lets us in on the exciting changes that are taking place on the ever-evolving Staten Island's North Shore.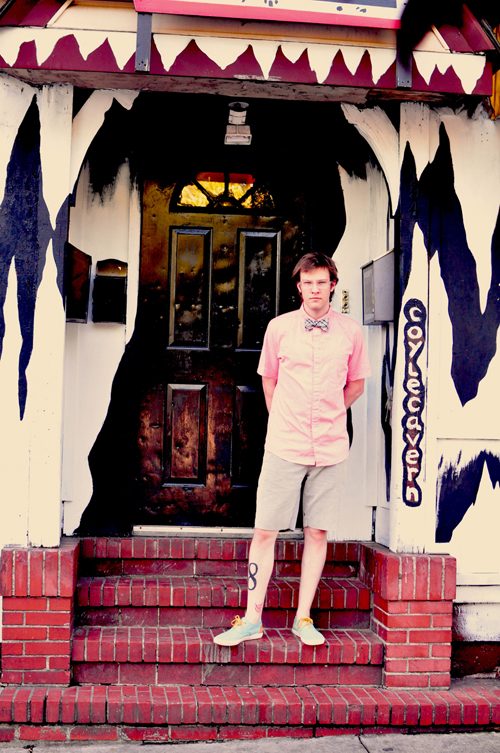 "Let not your enthusiasm wane! The creative souls of New York have not stopped, regardless of the downpour of obstacles from the clouds of economic travail, which floats down over us from the stagnant hill of ailing policy makers. We will not be shaken up by them like the ant farm in the bedroom they've been exiled to for stealing the toys of the neighbor's kids some idyllic afternoon out in the cul de sac.
A new season is upon us, so we plow forward. Here in Staten Island, the popup galleries continue to have regular openings and closings. As our downtown grows and refurbishments start to come to fruition, the popups continue to "pop up" and after a bit of a run they strike their sets, as they have in the past. The artists stirring the cauldron continue to find their temporary venues in the simmering stew, and all the while we are still yearning for more permanent additions to the scene.
I have watched my pet monster "Second Saturday" take on a life of its own. Makeshift venues come and go from the itinerary, but mainly the schedule has whittled down to a few rock-steady places that stand at the helm of the Staten Island art scene. Most of the venues for art here in Staten Island are not solely that. They have a primary business focus and the art seems to be an accouterment. This would seem to be the only feasible way we can have galleries here, as the neighborhood has yet to attract substantial art buyers. However, the seeds of change are being planted, and saplings are taking root.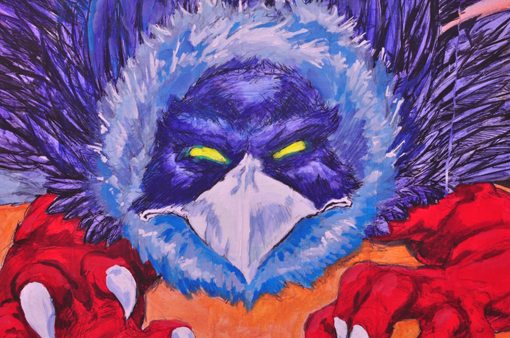 Recently I introduced my new headquarters, the "Coyle Cavern" at 194 Bay St., a venue whose sole purpose is to be a gallery and an event space. I've been curating shows there while it is still in the process of renovations, which are finally getting their finishing touches. The feasibility of such a place as the fan-base grows and I start to attract buyers (I've already sold a few pieces!) hinges on a partnership with Xhafer Gjeshbitraj, a local entrepreneur, whom you might know from Stapleton where he co-founded the "Muddy Cup." Come January, renovations will start for a café bistro called "The Studio" in the building adjoined with Coyle Cavern. And a unique sustainable business model is born! Two separate businesses in symbiosis under the same roof. 194 Bay also has some interesting residents in the apartments above the show space. There is a full-on music studio on the 3rd Floor called Cobra Sun Studio, which provides ensembles for the ever mutable Coyle Cavern house band.
The only thing that will never change is that this place will never stop changing, so embrace it! Join us at Coyle Cavern for Second Saturday, October 13th for my latest curated exhibition "SPOILER ALERT""
Cheers,
Brendan Coyle