Shooting with a bow and arrow is very exciting indeed, but when was the last time you've done that? Can't remember? Not to worry, introducing Victory Archers – the only indoor archery club in Staten Island.
Its story takes us back to 1973 when a group of several people with one common love for hunting created a members-only club in one of Staten Island's local bars. At that particular point in time, according to the laws of New York State, if you wanted to carry a pistol you had to belong to a club. And so, the club was born. Its members passionately discussed tips and tricks and practiced technique on regular basis. However, as the New York laws with regards to the purchase, possession and carrying of handguns were changing and becoming stricter, the club slowly evolved into a hunting archery club.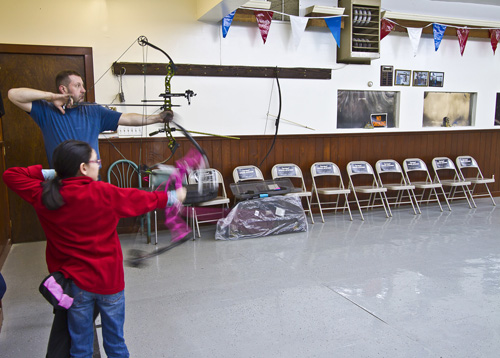 Today, the club's main focus is on the art of archery, consisting of both, members that hunt and others that teach. Walking into the space one can easily be tricked into thinking that this sport is easy, seeing how effortlessly the archers showcase their skills. Don't be fooled, it takes years of practice before you are skilled enough to hit a target perfectly. "It's all about hand-eye coordination, steadiness and practice. It's more of a mental game. You have to release the arrow automatically. Once you start questioning and second guessing yourself, that's when you mess up" explains Joe Strcich, the treasurer of the Victory Archers.
Interesting fact – archery sport is considered to be an extremely safe sport, it is almost unheard of for a person to injure themselves or others around them. Unless, of course the person is the target or you are someone like Dick Cheney.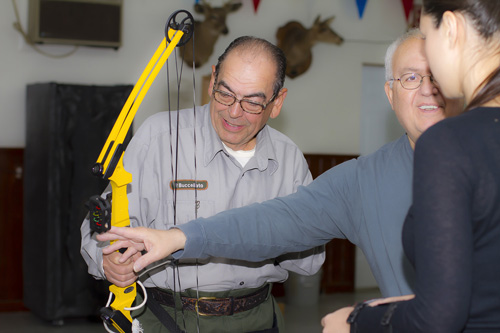 The members of the Victory Archers are dedicated to promoting and growing awareness of the sport in our community. Part of the club's charter calls for community involvement. The members actively expose people to archery through complimentary classes and local competitions. With the club's help, twice a year, the Parks Department at the Willowbrooks park hold Archers Basics event, where park rangers and Victory Archers' instructors teach children and adults the proper way to draw a bow and shoot an arrow. Victory Archers' members schedule regular social events and travel to many local as well as professional competitions, such as NFAA Mid-Atlantic Indoor Championships, throughout the year.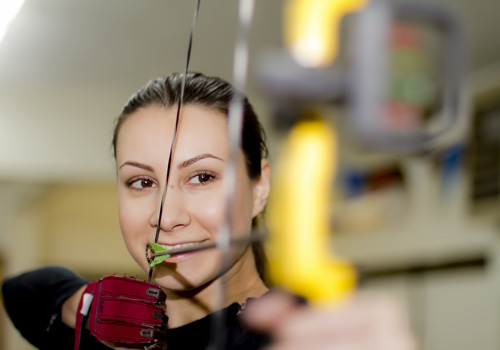 The recent mass phenomenon, "Hunger Games", consumed the nation and helped spark the enthusiasm for archery once again. Every teenage girl is fascinated with the leading character, Katniss Everdeen, and her exceptional archery skills. The movie has boosted the sports popularity, and we think it's definitely a good thing. More girls than ever are taking archery lessons and building up their self-esteem. Getting involved in sports is important for any one looking to improve their health, lifestyle and fitness.
"We love and enjoy what we do" says Joe, so don't be surprised to see the instructors go overtime with you even when your lesson is over. Archery is truly captivating in every sense.
If you'd like to learn more about the membership or archery classes at Victory Archers Club please visit their site.