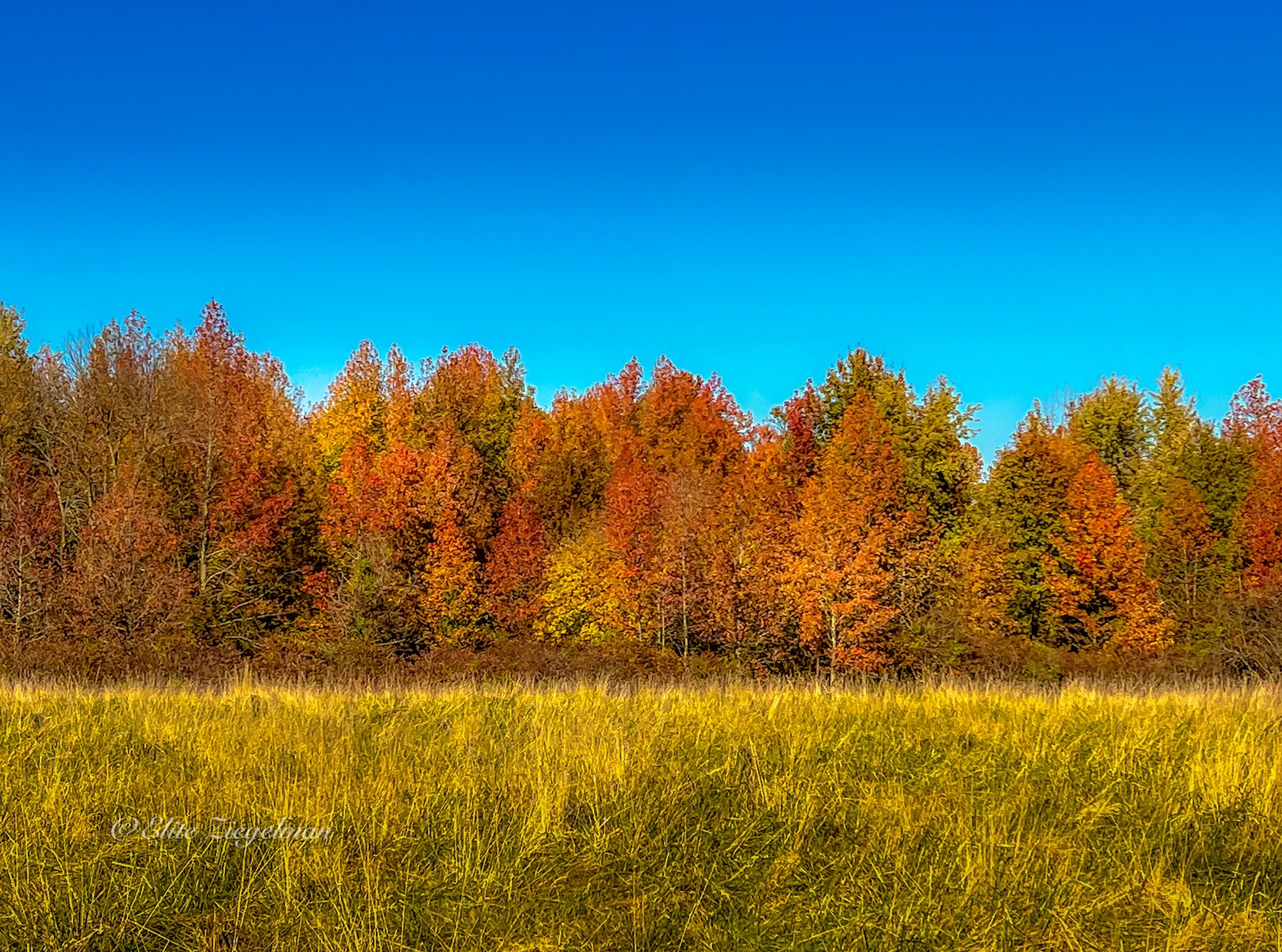 Fall is here and you know what that means? It's the beginning of the holiday season, the greatest time of year!
This Thanksgiving, I hope you have lots to be thankful for and get to spend this holiday with your loved ones. This is the time to give back and show gratitude and I hope you can spread kindness this year by helping families in need. I have found some ways for you to contribute to our community to help a less fortunate family this year.
New York Common Pantry has partnered up with schools, community groups, companies and churches to run their annual Thanksgiving food drive. There are many ways you can donate to families in need. For $60, you can provide a full Thanksgiving meal for a family. You can shop for non-perishable items like turkey gravy, stuffing mix, corn, sweet potatoes etc., and shoot an email to [email protected] where they will come right to your door to pick up your donation! Lastly, you can visit the amazon link listed on the bottom of the flier where you can purchase items and have them shipped to the pantry. Visit their website for more information on how you can help.
Catholic Charities of Staten Island has partnered with Chelsea Financial Services, a national brokerage firm, to raise funds and collect non-perishables for families this holiday season and even a chance to sponsor turkeys. You could make a difference this year!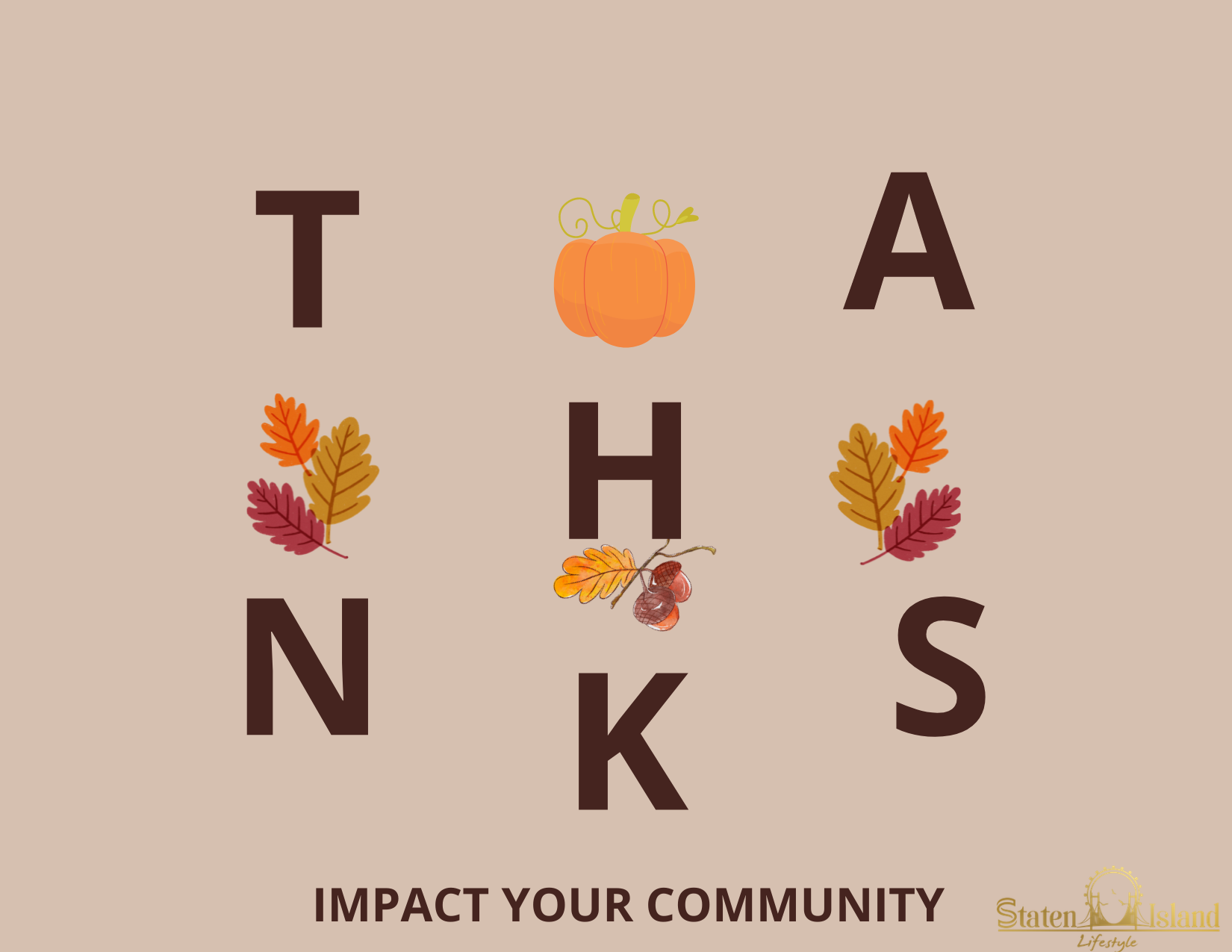 SIBOR, The Staten Island Board of REALTORS, is helping a local food pantry, Stapleton Union American Methodist Episcopal Church, to provide 100 meals to families in need this holiday season. To become a sponsor, you can donate $35 which will buy one dinner basket that will include a turkey, green beans, potatoes, gravy, cranberry sauce, corn, stuffing, mac and cheese and a delicious pie for dessert. SIBOR is also looking for volunteers to help pack and deliver these dinner baskets.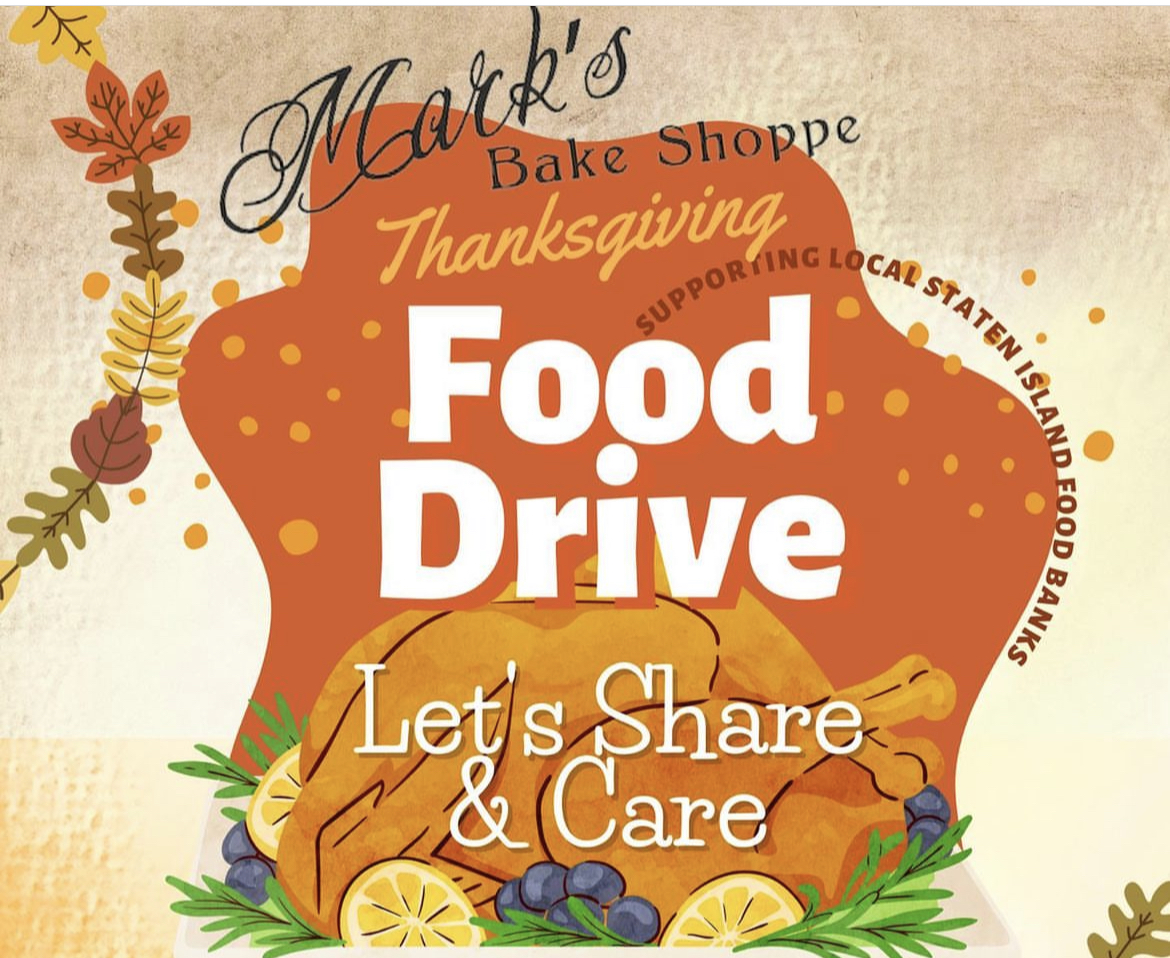 If you have never visited Mark's Bake Shoppe for a hot coffee or delicious pastry, you are totally missing out! The owner's and staff of the bakery ask for your help in supporting families throughout our community. Mark's Bake Shoppe is hosting a Thanksgiving Food Drive from November 10th-November 20th where you can donate non-perishable items and canned goods and drop it off at their "Next Door" location, located directly next door to the bakery.
It has been a tough year for all of us. I hope that together, we can support as many families possible this holiday season to show that we are here to support them. Make it a habit to say thank you and show your appreciation to others without the expectation of anything in return.
I hope you have a wonderful holiday season! This is just the beginning…
Xoxo, SIL