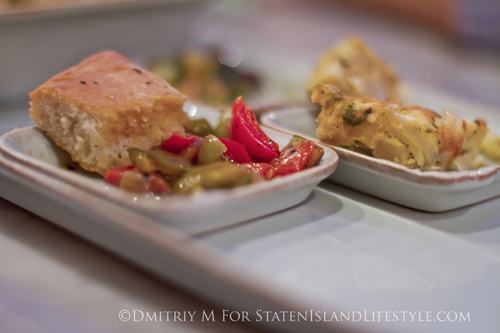 Enoteca Maria on Staten Island is a cultural Italian destination.
Do you remember your grandmother's cooking? How the aroma of your favorite dishes would fill up the air every time she touched the stove with her aged, yet experienced hands? How comforting and happy it made you feel just to spend that time together with her in the kitchen? Grandma always knew how to bring the family together.
I'm sure even the most acclaimed chefs would agree – there's nothing better than their grandmothers' cooking.
The concept at Enoteca Maria is simple, yet incredibly innovative: local Italian grandmothers or nonnas, cooking their signature regional dishes in this restaurant's kitchen. The menu changes daily depending on which nonna takes her turn as the chef-of-the-day. Nonnas shop locally-grown produce every morning and buy whatever is freshest. Inspired by the fragrant ingredients of the day, the menu takes its form. Every dish that comes out of the kitchen is heavenly, infused with the main ingredient – love. And suddenly, you are no longer at a restaurant, you are at nonna's, for dinner.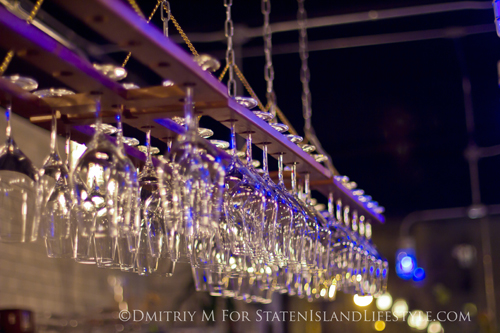 The wine list at Enoteca Maria should not be overlooked. Personally handpicked by the owner, Joe Scaravella, every bottle is a rare and delightful surprise. The extensive wine list, which is offered by the glass, as well as, by the bottle, definitely lives up to the restaurant's name "Enoteca", which means wine library in Italian. At times, Mr. Scaravella will pop open a new bottle and make his way over to your table, and you'll find yourself having a friendly chat with the owner over a glass of wine.
Now to the kitchen!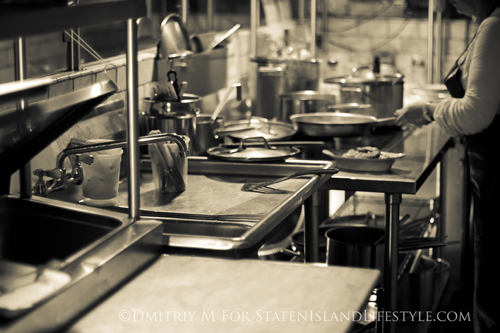 "Cooking is like performing surgery, it has to be clean. If something goes wrong, somebody can get hurt," says Joe Scaravella.
The restaurant features an open concept kitchen where the foodies can observe the nonnas hard at work. It's wonderful to witness the ladies prepare dishes in this absolutely immaculate space. None of the delicacies they serve each night follow a recipe, instead the nonnas rely on years of experience and their wisdom of old Italian traditions. All the dishes are prepared from scratch and cooked fresh daily, which accounts for the fact that it may take some time for the food to arrive at your table. But you wouldn't want to rush through this dinner, because every night at Enoteca Maria is a celebration – a celebration of great food!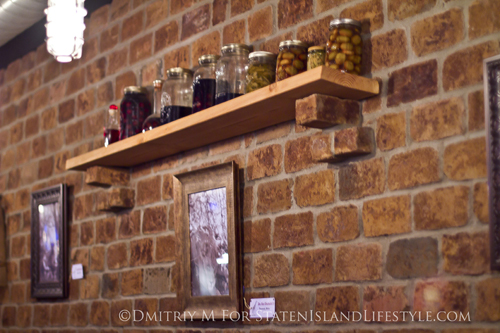 The urban decor of this restaurant is influenced by the exposed brick detail, contemporary lighting and the artwork of local artists displayed on the walls. This is a very intimate space with only 35 seats, so call ahead for reservations. Make sure to bring cash, as it is a cash-only restaurant. A nice bonus to the experience is a sincere and friendly staff.
It's easy to live "la dolce vita" at Enoteca Maria!
A big thank you to Dmitriy M. for taking these amazing pictures.