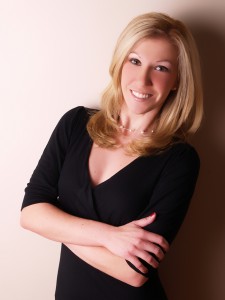 A valuable member of our community has announced a momentous change in her career path. After devoting 5 years to promotion and advancement of the Staten Island Economic Development Corp., Jeannine Marotta, its Director of Development & Events has announced that she will be leaving the organization this October to take on her new role as the Regional Vice-President for the American Cancer Society's Staten Island Chapter.
"While we are saddened to see Jeannine leave, we are all very happy that she has this exciting new opportunity," said Cesar J. Claro, President & CEO of SIEDC. "No one has worked harder at promoting a positive image of Staten Island, and bringing new ideas and programs to the borough, than Jeannine," Claro continued.
In addition to being SIEDC's chief fundraiser, Jeannine oversaw many SIEDC events, including the Chairman's Outing, the Annual Awards reception and the Annual Golf Outing at Richmond County Country Club. What Jeannine is best known for is directing the Staten Island Film Festival. For six years, thousands of filmmakers and visitors from all over the world came to Staten Island for one week of independent film viewing.
It sounds like the American Cancer Society is gaining an amazing professional to advance it's cause.
To assist the members of our community you can visit the American Cancer Society's Staten Island Chapter and make a donation here.