It was one of those pretty Spring days, as we made our way to the Historic Richmond Town, anticipating an exciting day ahead. The idea of tasting mouthwatering stew, prepared by the chili experts, was too tempting not to attend this event. The 3rd Annual NYC Chili CookOff engaged local as well as national chefs, all of whom came to prove that their chili is the best! And on that day we couldn't wait to judge for ourselves.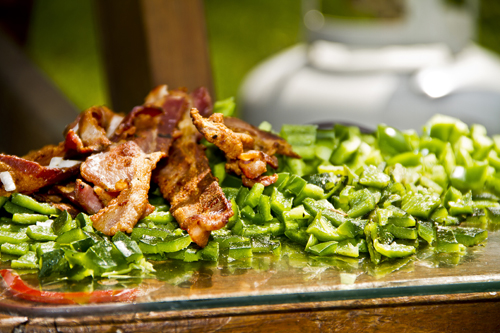 The authentic historical village served as a perfect backdrop for the only chili cookoff within the five boroughs that has been sanctioned by the International Chili Society. The cooks were competing in four categories – Traditional chili (red chili), Chili Verde (green chili), Salsa (must be homemade) and People's Choice Chili. Armed with the best ingredients, family recipes and a passion for cooking, the contestants were on a mission, making every effort, to impress the visitors and judges alike.
And they didn't let us down – the event was full! Chili lovers, from all five boroughs, came to taste some delicious chili. There was red chili, spicy chili, chocolate chili, smoky chili, meaty chili, vegetarian chili, chili burgers, and even some barbecued ribs and pulled pork sandwiches! A nice variety of flavors provided for maximum sampling opportunities. Needless to say, we tried them all and then washed it down with a few beers. The juicy chili samples, seasoned with a whole bunch of good stuff, delivered the satisfaction we craved.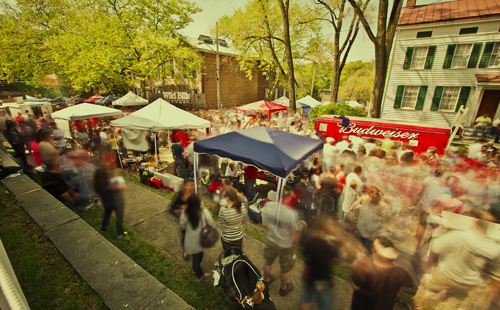 In addition to the chili tasting, the event featured live entertainment by Wahoo Skiffle Crazies (local jug band), a chicken wing contest, kiddie rides, games and craft booths and much more. While at the Historic Richmond town, one could also explore the beautiful grounds and experience history through carefully preserved buildings and landscapes. The former County Clerk's Office building, now a museum, has books and archives used to document local history. Town's other historic buildings have been restored and are open to the public where demonstrations of historic trades performed by costumed museum volunteers can be enjoyed during the special events. All the activities offer a much-needed break between sampling.
If you haven't heard about the Annual Chili CookOff before now, it's time to take notice. Looks like this event is quickly becoming a Staten Island tradition. Don't miss it next year, we promise…you'll enjoy!
All photos by Dmitriy Mirochnik