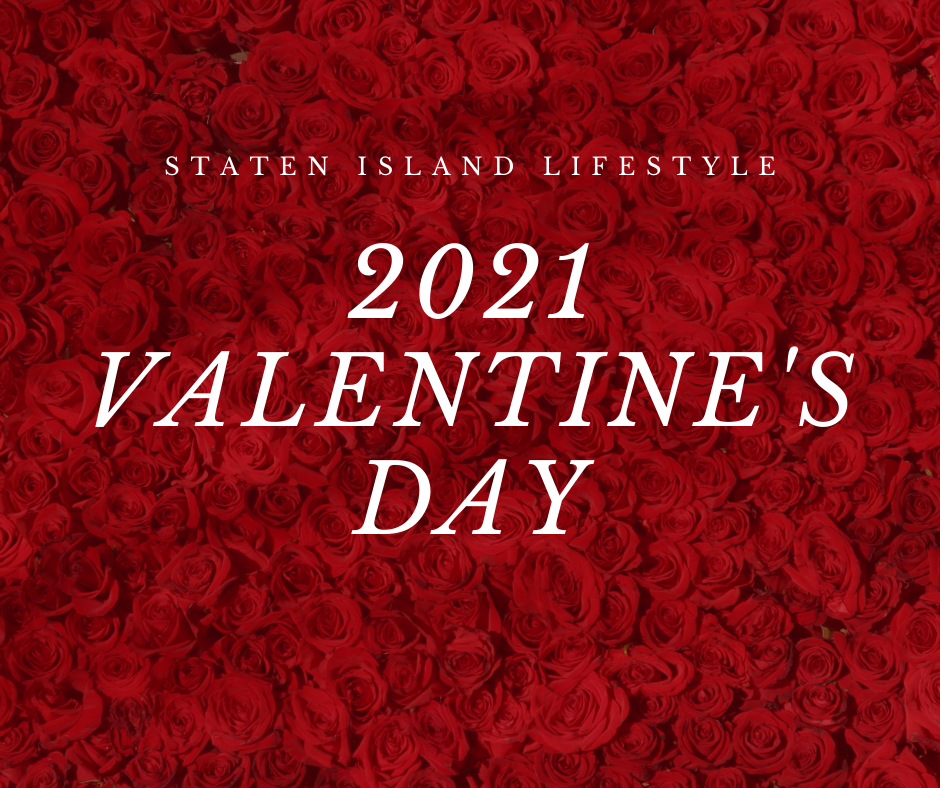 Valentine's Day this year may be a tad different. Twenty five percent capacity is considered not to be a lot to business owners, but then again they're happy to have indoor dining open at a certain limit to keep customers safe and happy. Can't get a reservation in time for Valentine's Day indoor? Do not sweat it because restaurant owners have extraordinary romantic set ups for outdoor dining as well. You will forget that you are even outside in February!
Deluca's Italian Restaurant: This Italian restaurant has the best authentic pasta. Mr. Deluca is always looking to catch his customers eyes by adding  specials to his menu weekly. The way he revamped his outdoor area was by setting up a massive tent. He remodeled the interior with gorgeous chandeliers and embellishing his aesthetic throughout the tent to go along with his indoor vibes. There are plenty of heaters, not to worry about shivering in your chair. Not only is his food amazing, but the staff makes it an enjoyable experience! Grab reservations now for his Valentine's Day spectacular trying out their fixed holiday menu! Follow them on Instagram and Facebook for more details!
Max's Es-ca: When first walking in, there is a beautiful wrap around bar. He serves fantastic Italian food. For Valentine's Day the dim, quiet restaurant is the perfect romantic location. Although indoor may be fully booked with reservations because twenty five percent can be taken up quite fast, the owner constructed an outdoor wood patio just up to par. The owner's hard work definitely shinned through in his outdoor atmosphere. Also, dessert is hard to pass up at this restaurant between the fried ice-cream and gelato. The patio is super warm and you will not have to worry about layering up! Give them a follow on their Instagram and Facebook page!
Blue: This restaurant is filled with friendly and exceptional service. The outdoor set up has a beautiful waterfront view making you forget you're in Staten Island. A must try would be the lobster risotto. They have an extensive cocktail list with top shelf. The toasty patio is always decorated festively making your experience that much better! With Valentine's Day coming up, the restaurant will look its best to not only celebrate love but to mark indoor dining opening this weekend as well! To see more photos and details follow their Instagram and Facebook page!
Stone house at Clove Lakes: In the heart of clove lakes is this outstanding restaurant overlooking the lake. Surround yourself with a peaceful ambiance while enjoying a lovely entree and glass of wine. Their outdoor stone patio includes heaters all around. Watch the ducks swim by the lily pads. What else can you ask for in order to make a memorable Valentine's Day? Follow and check out their Valentine's Day menu on Instagram and Facebook page!
Baci: This restaurant is fairly new but draws in a crowd. Their outdoor screen tent is located on their balcony for outdoor dining or private parties. The staff is warm and welcoming. Their decor throughout this restaurant is elegant yet chic at the same time. With awesome music, great cocktails and impressive food you're bound to have a great time. Although, you will not be able to sit at the bar in order to wait for your table, enjoy the structure and detail that was put in it. Spread the word on this new location especially if a couple may need a restaurant for Valentine's Day! Take a peek at their Instagram and Facebook press follow!
Angelina's Ristorante: Come see this magnificent tent that Angelina transformed to a Winter Wonderland escape. The decor in the tent is stunning making this vibe exquisite. Come here for your Valentine's Day date night! The heaters located in the tent make it super comfortable. Her menu has a wide variety of Italian choices. With their unique candles leads a romantic feel throughout their restaurant. Inside is also enhanced beautifully. Their restaurant has a gorgeous yard filled with fun setups, perfect for a photo op. An elegant swing gives the yard a fairytale feel with hanging lit up lanterns in the trees. Their espresso martinis are many people's favorite. Her staff gives top notch service and your water glass will never be empty! Hurry to grab a reservation here before completely booked! Follow them on Instagram and Facebook!