This Halloween, experience some thrills and chills at the 10 best decorated homes on Staten Island.Get ready to spook up your day with these Spooktacular homes. They are, without a doubt, the creepiest, craziest and most frightening homes you'll ever see. Sound effects, fog and synchronized lighting complete the spine-chilling atmosphere around each home and add a terrifying twist.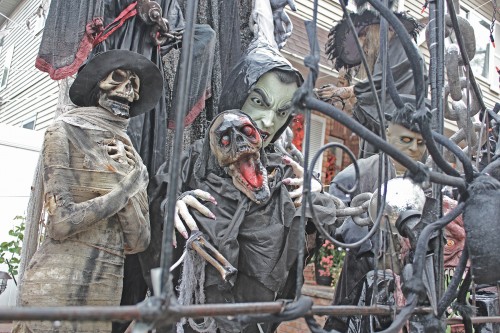 While some of the homeowners seek out the best decorations available to create a haunted home, others spend their time actually making the decorations from scratch for months! All are equally impressive and very scaaaaryyyyyyy. Take a ride and get your dose of frights at homes that have been transformed into a Halloween nightmare, but beware, you never know what's lurking in the darkness. They are waiting for you with special treats…..Are you that fearless soul brave enough to pay a visit? Will you make it through the list or will you run??!!!
#1. 19 Bolivar St. This home has added a lot of character to the front porch with these Halloween decorations.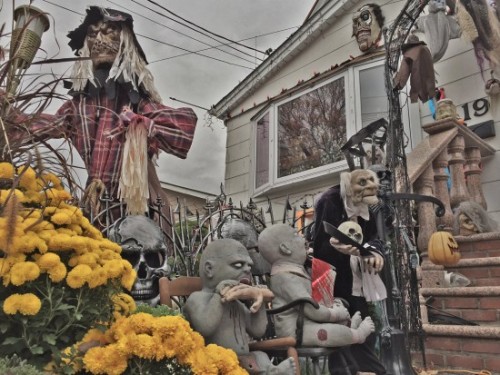 #2. 29 Ellsworth Ave. This next house will surely give trick-or-treaters and Halloween party guests a scare with these larger-than-life-size figures. Are you brave enough to enter?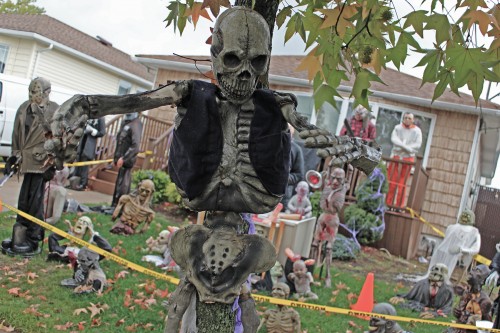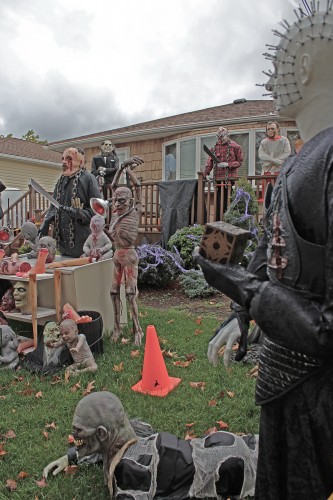 #3. 41 Kingdom Ave. This next home will be a crowd-pleaser for all the Halloween guests, don't miss it.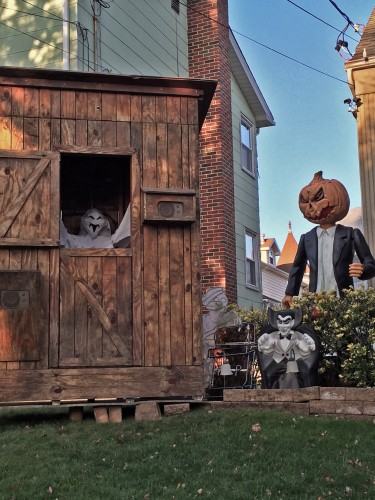 #4. 78 Lindenwood Rd. A very creative 12 year old boy with big imagination lives in this next home. Every year he spooks up his house with all the handmade Halloween decorations he can craft.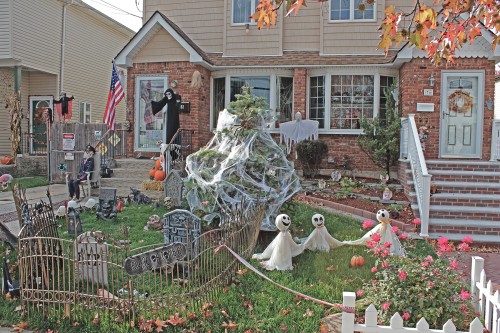 #5. 580 Woolley Ave. This next home is bumping up the creep factor with oversized spiders, brain-hungry zombies and witches. The owners present a frightening show at 8pm, make sure to go!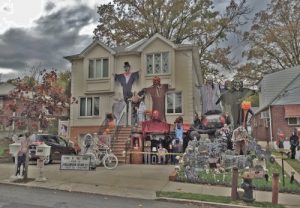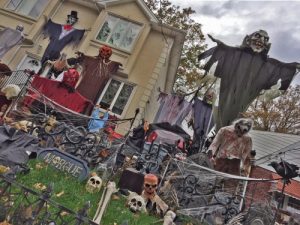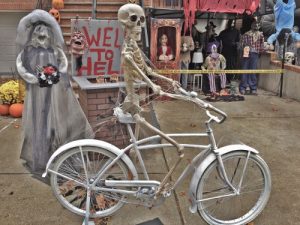 #6. 238 Caswell Ave. This home is adding a Halloween spirit to their front yard with some seriously spooky details.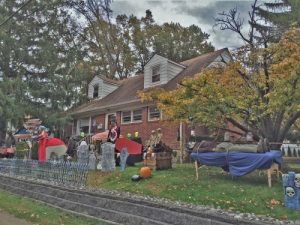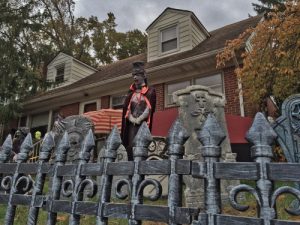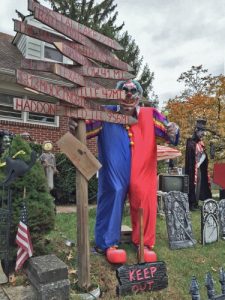 #7. 30 Edison St. This home is ready for the arrival of the trick-or-treaters and Halloween guests with some creepy-crawly characters and big graphic figures.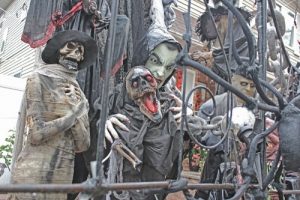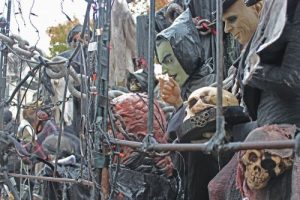 #8. 120 Ainsworth Ave. The next house features creepy creatures and terrifying realistic sets.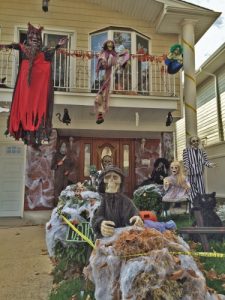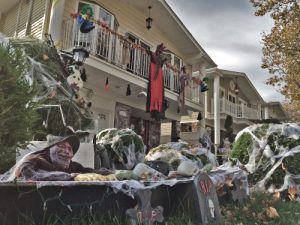 #9. 32 Santa Monica Ln. This horror-filled front yard will make your skin crawl with terrifying realistic props. This haunted house will make you run and panic!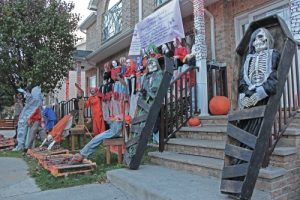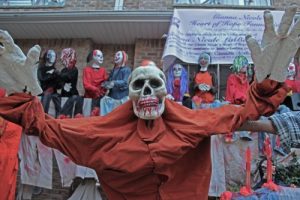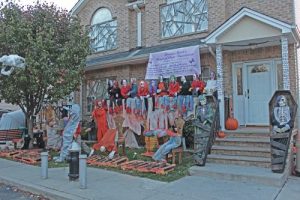 #10. 92 Beacon Ave. This home is deathly serious with the display of realistic-looking graves, skeletons other undead monsters.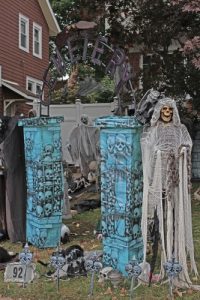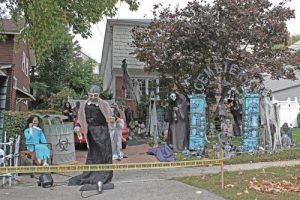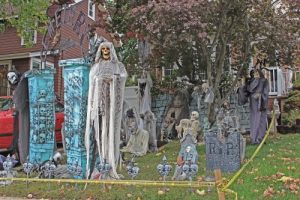 Wishing everyone a Happy and safe Halloween!